Power Relays
MK-S
Index: choose your relay
---
Power Relays - MK-S
New Super MK Relays. Models with Latching Lever Added to the Series.
Same mounting and internal wiring as the previous Super MK Relays
Built-in mechanical indicator enables checking contact operation.
Two modes can be used to check circuits for models with latching lever.
Nameplate provided on models with latching lever.
All materials are RoHS compliant.
UL and IEC (TÜV) certification.
1. Standard models, relays with plug-in terminal
1.1 Relays with DC coil
(back to index)
1.2 Relays with AC coil
(back to index)
2. Models with LED indicator, relays plug-in terminal
2.1 Power relays with DC coil
(back to index)
2.2 Relays with AC coil
(back to index)
3. Models with diode, relays with plug-in terminal
(back to index)
4. Models with LED indicator and diode, relays with plug-in terminal
(back to index)
5. Models with varistor, relays with plug-in terminal
(back to index)
6. Models with LED indicator and varistor, relays with plug-in terminal
(back to index)
7. Accessories
(back to index)
8. More information about relay contacts
(back to index)
SPDT : Single Pole Double Throw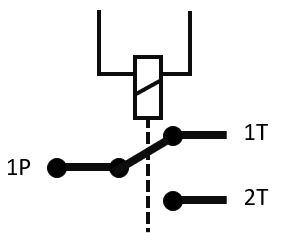 2PDT : 2 Pole Double Throw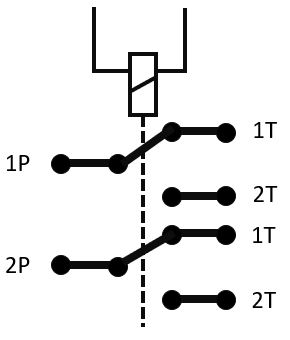 3PDT : 3 Pole Double Throw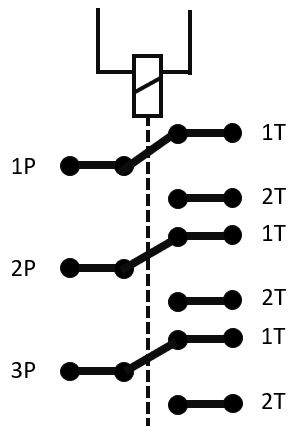 4PDT : 4 Pole Double Throw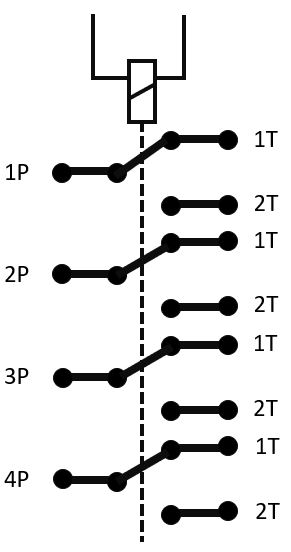 9. Document see more information in:
(back to index)